June 19, 2017
Noah's Story
"Noah was a fighter from the beginning"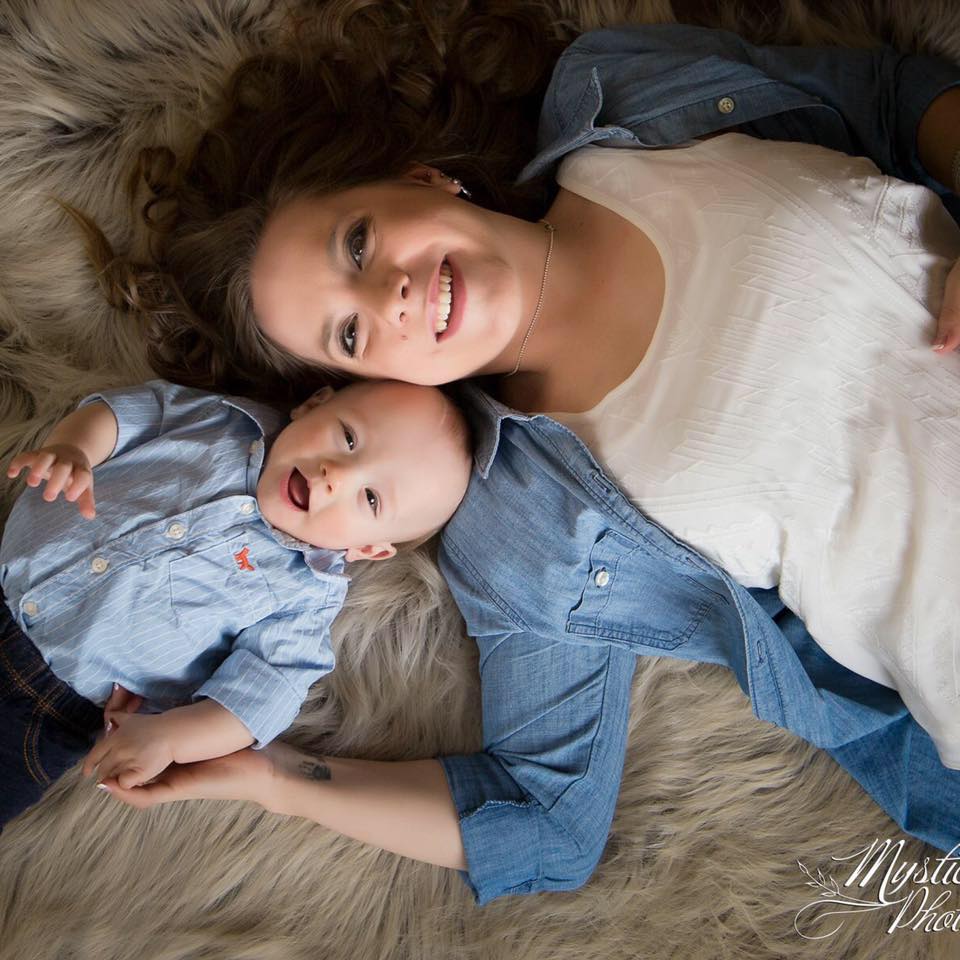 Arielle was 24 weeks into her pregnancy when she first went in to labor. An ambulance brought her to Nebraska Medicine from her home in Holdrege, Nebraska, more than 200 miles away. When she arrived, her doctors prescribed some medicine and bed rest in the hospital, which kept labor from progressing for another two weeks.
When her labor began again, Arielle felt a mix of emotions. Obviously there was excitement, but it was offset by a significant amount of concern. She had been pregnant previously, but due to complications, her first son was stillborn at 22 weeks. Noah was born fourteen weeks early, on January 1, 2016, and seeing him for the first time brought back those memories. She feared she would lose him, too, but as Arielle says: "Noah was a fighter from the beginning."
As far as premature babies go, Noah was actually above average, weighing two pounds, three ounces. Typically, preemies have to spend quite a bit of time on the ventilator, but Noah's fighting spirit came through, and he came off the vent within 16 hours of birth.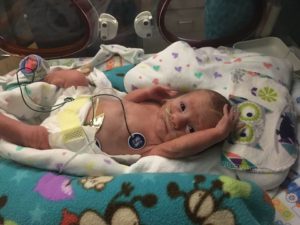 Those first days and weeks were still difficult, particularly for Arielle, as she wasn't able to hold her son as often as she wanted to. So she would sit idly by his side, watching him, and talking to him for hours on end. It was a struggle for Noah, too. He would get over one obstacle only to have another jump in his way. After overcoming a weight gain issue, he had to learn to breathe 100% on his own. Shortly after clearing that hurdle, his oxygen levels dropped precipitously, forcing the doctors to place him back on the breathing machine. Arielle was scared to see her baby hooked up to a machine she had grown to despise, but she knew Noah would battle through it, and battle he did. Within 48 hours, he was up to a high-oxygen flow.
While Noah fought at the hospital, Arielle stayed at the Ronald McDonald House. "It was a real life saver," she says. The House shuttle service provided her with transportation to the hospital when she needed to be with Noah, and thanks to the exercise facility on the UNMC campus – which is free to use for RMHC families – she also had a way to burn off the stress of dealing with an impossible situation.
Despite not having other family members with her for much of her stay, Arielle was never alone. A group of moms would often congregate in the dining room in the evenings to talk. Those nights allowed them to share in each other's stories, their struggles, and their successes. Arielle enjoyed those conversations, as it allowed her to connect with others who were going through similar circumstances. They helped her cope during her son's challenges.
It took some time, but eventually the doctors were able to get Noah back off of oxygen, and help him gain enough weight to be discharged after 95 days. It wasn't always easy, but Arielle is thankful she was able to be near her son while he grew stronger.
"There were good days and there were days I just wanted to go home and take my baby with me. Having to depend on total strangers to save my child's life was extremely hard, but an experience I will forever be grateful for. Noah fought every day just to live to the next day, and because of the Ronald McDonald House, I was able to be with my little superhero every step of the way."
Help to keep families like Noah's close with a donation today.