The TreeHouse
At Ronald McDonald House Charities in Omaha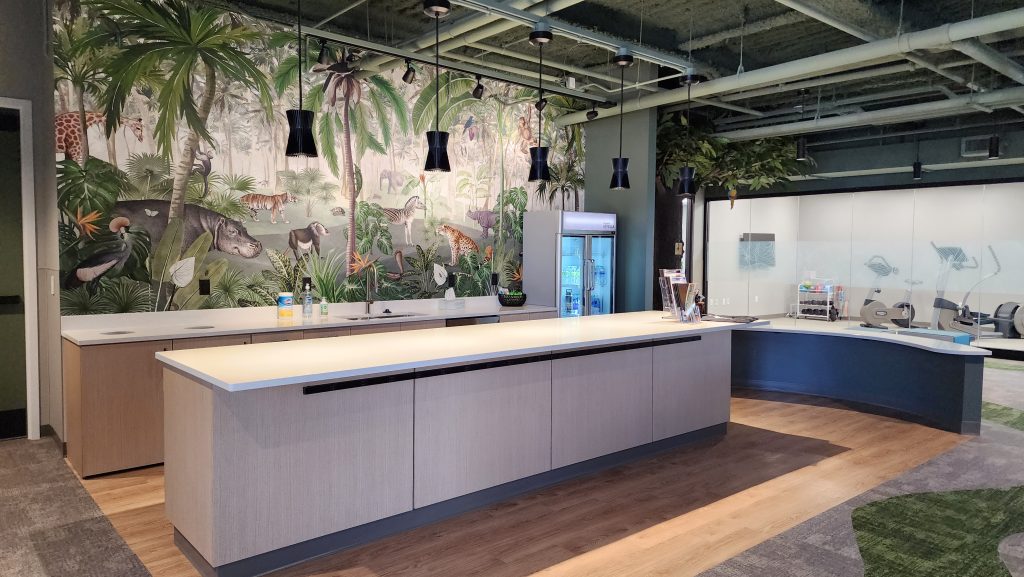 Step into The Tree House, a haven where healing, wellness, and play converge in a place of remarkable wonder. This indoor oasis provides a safe haven for families whose children are receiving care at nearby hospitals. Within its cozy embrace, families can find solace, rest, and support.
The Tree House offers a world of possibilities, from a small kitchen encouraging shared meals to an exercise room invigorating movement and vitality. Meeting spaces provide a sanctuary for therapy sessions, tutoring, and meaningful connections. Thrilling adventures await, including a mini roller coaster and bumper cars for joyful bonding and cherished memories. Families can also enjoy a video game corner, a playhouse of imagination, and a comfortable sleeping room.
An integral part of The Tree House is the presence of Option Care Home Health, our esteemed partners. Their office space within The Tree House ensures that comprehensive medical care is readily accessible, enhancing support for families during challenging times.
The Tree House embodies unity and community support, fostering a sense of togetherness and strength. It's a space where hope blossoms, laughter resonates, and connections flourish. Join us in celebrating the magic of The Tree House – a place of healing, unity, and endless possibilities.
The Trail
At Ronald McDonald House Charities in Omaha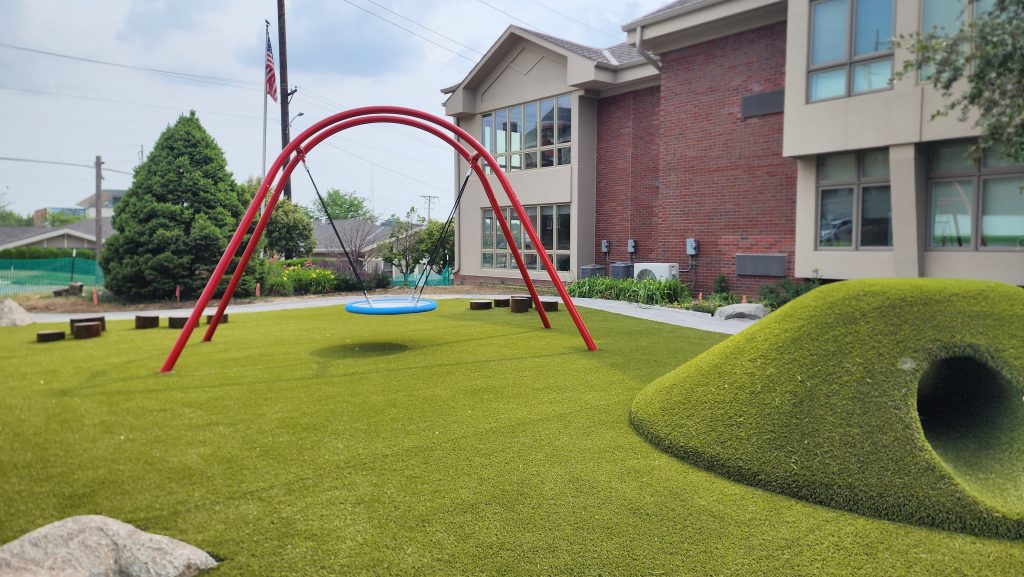 Prepare to embark on a wondrous journey along The Trail at Ronald McDonald House Charities in Omaha. This enchanting path is like a gateway to a world of imagination, well-being, and joyful moments. As you set foot on The Trail, you'll encounter an array of captivating stations designed to ignite your senses and uplift your spirits. The Trail at Ronald McDonald House Charities in Omaha is more than just a path – it's an invitation to explore, connect, and celebrate the beauty of life. It's a journey that embodies the spirit of social determinants of health, offering a tapestry of experiences that nourish the mind, body, and soul. So, lace up your shoes, embrace the adventure, and let The Trail guide you to moments of joy, wonder, and togetherness.
Nature's Playground: The Trail winds through the beauty of nature, inviting you to immerse yourself in the outdoors.
Musical Play: Discover the Music Play station, where melodies fill the air and creativity knows no bounds. Engage in outdoor musical activities that promote cognitive development, self-expression, and joyful collaboration.
Safari Adventure: Embark on a Safari Adventure sponsored by Heartland DSC. Grab a checklist, don your safari gear, and set out to spot hidden creatures along The Trail. It's an exploration that nurtures curiosity, connection, and an appreciation for the wonders of the natural world.
Bubble Wand Mural: The Public Art station showcases a mesmerizing bubble wand mural by the talented Kelsey Montague. Strike a pose, snap a photo, and become a part of the artwork.
Reflexology Path: Experience the healing wonders of the Reflexology Path. Every step you take on this path is like a hug for your body, promoting wellness, relaxation, and balance. Explore the ancient art of reflexology while connecting with nature's soothing embrace.
Family Swing: Gather your loved ones and swing together on the Family Swing station. It's a place to create cherished memories, share laughter, and bask in the sunshine.
The Day Program
At Ronald McDonald House Charities in Omaha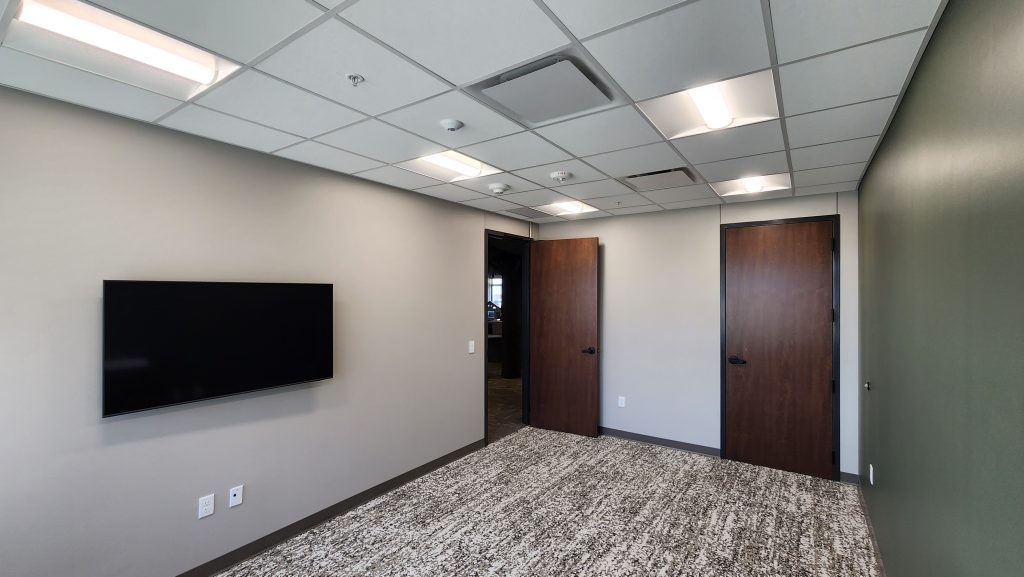 Coming January 2024! Stay tuned on how our Day Program will support local families seeking medical care for their children.
Social Determinants of Health
80% of health outcomes for a population can be traced back to the social determinants of health (SDOH), including the conditions within the places where people live, learn, work, and play (CareJourney, 2020). As a home to 40 families, with an average stay of 21 days, we have the chance to impact 80 percent of health outcomes, fostering resilience, enhancing overall mental health, and charting a clear path towards improved public health and overall wellbeing. We do so by following the Blue Zone Principles by National Geographic:
Move Naturally: Engage in regular physical activity through daily routines and activities, such as walking, gardening, or using active transportation, rather than relying heavily on modern conveniences.
Purpose: Cultivate a sense of purpose or "ikigai" in life, which provides a reason to wake up each day and a strong motivation to live a fulfilling and meaningful life.
Plant Slant: Consume a plant-based diet rich in vegetables, fruits, whole grains, nuts, and legumes while minimizing the intake of processed foods and meat.
80% Rule: Practice mindful eating and stop eating when you feel about 80% full, as a way to prevent overeating and maintain a healthy caloric intake.
Belong: Foster strong social connections and maintain close relationships with family, friends, and community members, promoting a sense of belonging and support.
Downshift: Manage stress through relaxation techniques like meditation, napping, prayer, or spending time with loved ones, allowing for moments of calm and reflection.
Loved Ones First: Prioritize family and loved ones, making them a central focus in life and ensuring their well-being.
Right Tribe: Surround yourself with like-minded individuals who share healthy habits and values, as social networks heavily influence lifestyle choices.
To learn more, contact us at info@rmhcomaha.org or 402-346-9377.