July 28, 2022
Finding Friends for Life
Daniel Harville (12) from Monticello, AR and Jonathan Taylor (15) from Albuquerque, NM are like typical adolescent friends. They enjoy trips to the movies, building with Legos, and playing video games together. When they're given the chance to go outside, they prefer trips to the Henry Doorly Zoo and Aquarium or the Safari Park in Ashland. But even as the public health mandates regarding COVID-19 have been relaxed, Daniel and Jonathan still find themselves needing to follow safety protocols, like mask-wearing, that align with the advice of their healthcare teams. That's because unlike typical adolescent friends, Daniel and Jonathan met in 2016 when they were both staying at Ronald McDonald House Charities in Omaha.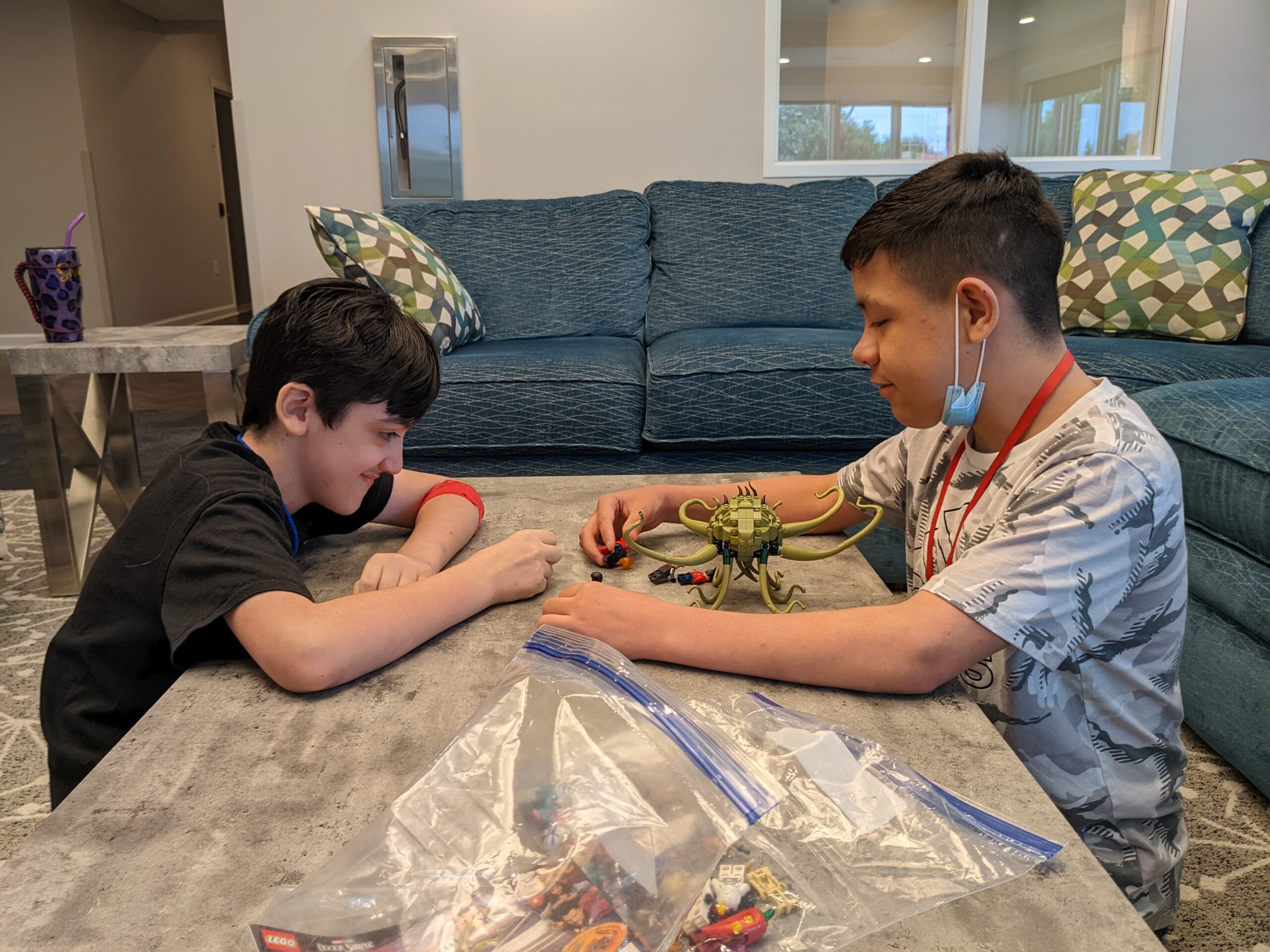 At that time, Jonathan had just received his small bowel, liver, pancreas, and colon transplant at Nebraska Medicine. Meanwhile Daniel had gone through the exact same transplant only five years earlier, in 2011. And it was over this unusual coincidence that the two quickly bonded, Daniel being the first transplant patient that Jonathan had ever met.
The two first met in RMHC's toy room in 2016. This common play area is a space for sick children and their siblings staying at the House, allowing kids to enjoy some normalcy in the midst of abnormal circumstances.
Since their initial meeting, the boys have become exceptionally close. As both boys are Marvel fans, they've enjoyed going to the movies together to see the latest superhero film, whether it's Jonathan's favorite (Spiderman: No Way Home) or Daniel's (Avengers: Infinity War).
They also enjoy playing video games together—mostly Fortnite, which has a chat functionality allowing the boys to stay in touch when they're not together. But while Jonathan doesn't play much Fortnite outside of when Daniel wants to, the boys readily agree Jonathan is the superior player. When asked, Daniel immediately pointed to Jonathan who said, "It's me, there's really no competition."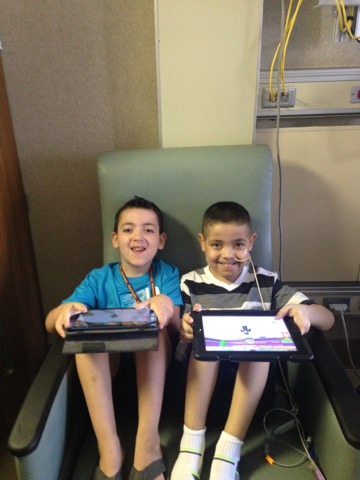 In recent years COVID-19 has made it difficult, since they weren't allowed to be in close proximity until very recently. And they still have to wear masks, making their soft-spoken voices admittedly more difficult for one another to hear. Nonetheless, both boys have made huge strides over the last six years, having gone from relying on their caregivers for support to gaining confidence around their diagnosis, becoming more self-sufficient and in control of their own medical care.
In addition to growing up figuratively, both Daniel and Jonathan have grown literally. One can spend a moment looking at the Ronald McDonald growth chart on the lower level of the House to see the many, many marks showing how each boy's height has changed through the years.
At the House, Jonathan and Daniel enjoy activities through Completely KIDS, a community collaborator that offers curriculum-based programming for RMHC's children, along with programming for adults such as parenting skills or knitting.
When not staying at the House, they continue to connect through online gaming and bond over their ease of understanding what the other is going through with check-ups, feeding tubes, and the like. Neither of them has many close friends who can understand exactly what they're going through and being able to support one another, especially when one of them is in the hospital, means everything.
That kind of shared experience is what makes the Ronald McDonald House special. Regardless of where families come from, regardless of their backgrounds, they can come to a place where they belong. Where they can learn and grow, where they can feel like they're not alone, because they're surrounded by people who are right there with them.
This environment allows people to go from strangers to lifelong friends over a meal, or in the case of Daniel and Jonathan, a video game.
And while neither boy can recall a specific memory of a time that they truly needed to lean on one another for support, it doesn't diminish the fact that each boy knows that support exists in his friend.
"It's a lot better when he's able to be there too," Daniel says.
Jonathan adds, "I know I'm not the only one who's going through this and I know that he's had the same stuff."