August 8, 2018
Agustin Delgado: Bringing Family and Fashion Together at Wings and Wheels
Agustin Delgado would not be where he is without family. His great-grandmother was a master seamstress, creating beautiful pieces of clothing for her family and others in their small town outside of Guadalajara, Mexico. Agustin's great-uncle was a tailor with a steady hand and an eye for the slightest detail. Spending his early childhood years around those two, he learned valuable lessons that have served him well in his emerging career as a fashion designer (or, as he prefers, an artist who just so happens to work with clothing). But he also learned about the importance of humility, while fully believing in yourself. About generosity, and helping others in whatever way you can.
It's those lessons, combined with watching his parents never pass up an opportunity to drop spare change in a box at their favorite fast food restaurant, that leave Agustin feeling "overwhelmed and honored" to be a part of our Wings and Wheels Gala, where his work will be on display.
---
Victoria Hernandez had a passion for bead work and embroidery. She also possessed the skill level of someone who could have gone on to the bigger cities to sell her work. And while those opportunities did present themselves on several occasions, she preferred to remain in her small hometown, where she could focus on the people she was helping. Her resources were not substantial, but that never stopped her from making an impact on the lives of those around her, in one form or another.
Her great-grandson certainly felt that impact. Agustin says, "She gave whatever she could, even though she didn't have [much], whatever they needed she would just give it out." Victoria taught him that if he couldn't help someone financially, doing something to help was always possible, even if that meant simply offering a listening ear and moral support.
So Agustin watched as his great-grandmother cared for others, while also admiring the beautiful art created by her deft hands. Her passion for this wearable art – and art in general – was passed on to Agustin, whose dream is less about seeing his work on the backs of movie stars, and more about seeing it on walls in a museum.
"That's where I see my [pieces] being at. The runway is cool, and it gets the juices flowing, and you're excited. But my ultimate goal is to land in a museum, and that's when I know I'll have made it."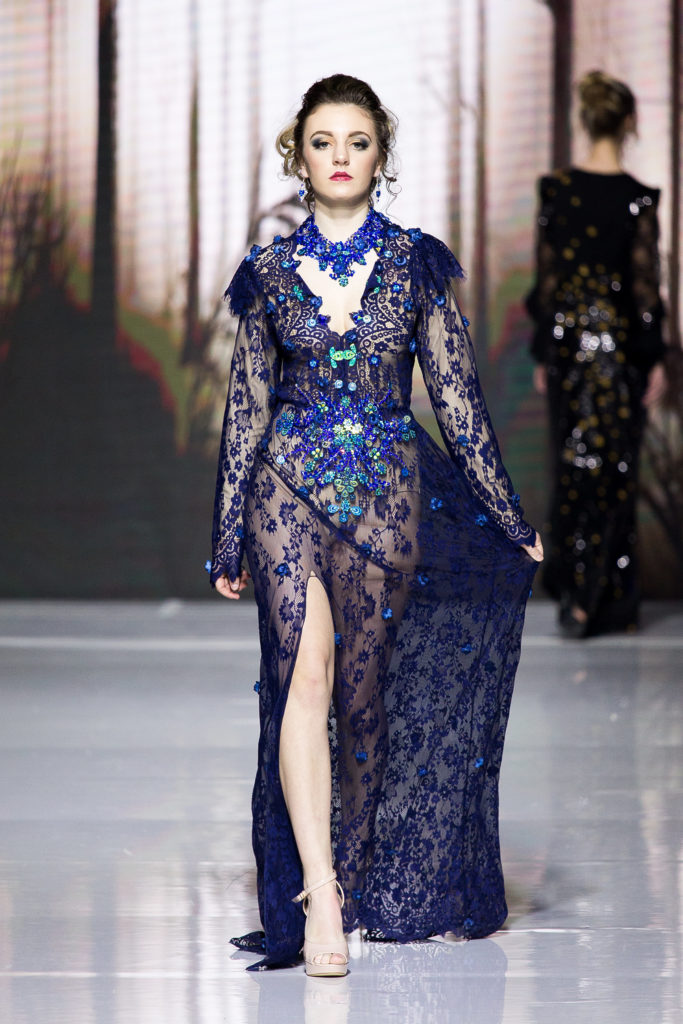 That dream may have been conceived in a small village in Mexico more than 30 years ago, but it was fostered in an eighth-grade home economics classroom in Toppenish, Washington. "That's where I had my 'wow' moment," Agustin says. He had moved to the states when he was 8 years old, to be reunited with his parents. Just a few years later, that home economics teacher introduced him to the world of fashion as a potential career, even showing him his first Vogue magazine.
Agustin looked up to his teacher not only for her knowledge, but also for her similarities to another of his role models: his great-uncle, Francisco Lopez. Like Francisco, she had a beaming personality, outgoing and friendly, with a captivating charisma. And she shared a mentoring style with him, as well. "When it came to the sewing part, the way that she explained everything, it was like literally looking at my great-uncle."
Agustin learned from his teacher, and took design classes at local Metropolitan Community College, but it wasn't until late last year when he was able to commit – after some prodding from friends – to take his passion to the runway. He applied to show his work at Omaha Fashion Week this past spring, and his collection earned him a win in the Featured Designer Showcase.
It was quite the whirlwind for Agustin, as he's now set to show as a headliner at Omaha Fashion Week later this month, with a 24-piece collection he describes as "Hollywood glam meets regency era." Some of these pieces, along with a few from the spring show, will be worn by models from Develop Model Management at Wings and Wheels next month.
When he was first approached about being the featured designer for the gala, Agustin was immediately on board. Hearing about the Ronald McDonald House brought back fond memories of his childhood, and more specifically, his generous parents.
During those years in Washington, he learned about giving back, as his parents were always sure to drop spare change in donation boxes at local McDonald's. His mother, in particular, knew the impact a Ronald McDonald House could have on a family. One of her friends had a child who required medical care in a different city. Luckily for her, there was a House for her to stay in, and Agustin's mother was kind enough to drive her friend to their home away from home. She saw how important a place like that was for a family fighting for their child's life, and that importance was not lost on Agustin.
So when he was asked to be a part of Wings and Wheels, he eagerly agreed. "It's what my parents and family in general have taught, it's all about helping. It's very special."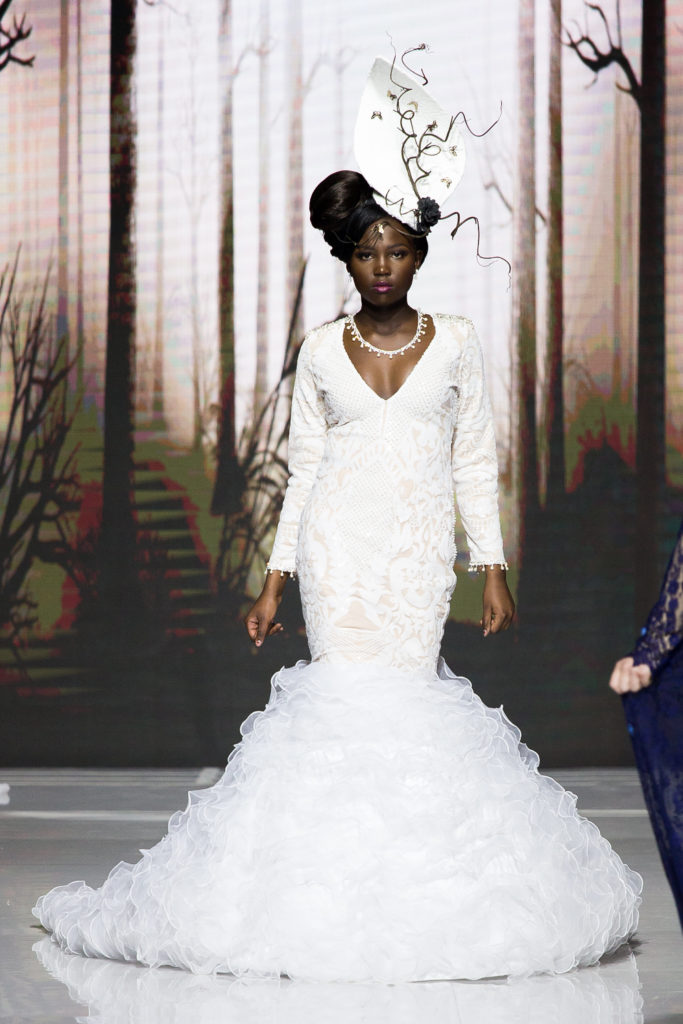 Now, as he gears up for Omaha Fashion Week and the gala, Agustin must battle a persistent nemesis. Namely, he still fights against feelings of self-doubt, like he doesn't belong in this fast-paced, ever-changing world of fashion. Immediately after winning the showcase this spring, Agustin was surrounded by people wanting to see him, meet him, and learn more about him. As a naturally introverted, soft-spoken person, he remembers that overwhelming throng of people, and not being able to escape backstage quickly enough. "I felt exposed," he says.
By going from amateur to award-winner so quickly, Agustin didn't have a chance to catch his breath. He questioned himself and his future, wondering if he really had what it took to excel in this environment. He was scared.
And then he remembered his great-grandmother.
"She's literally my backbone."
When he's faced with a challenge, Agustin thinks back to what Victoria would say. "She was always positive. She'd tell me to take baby steps, that I'll get there, and that once I'm there, 'go forward and never look back.'"
As anyone who's dealt with a lack of confidence can attest, it isn't always an easy obstacle to overcome. But Agustin has always had a supportive family from which he can draw strength and lean on when the going gets tough. If that sounds familiar, then it should come as no surprise to hear how excited he is to help RMHC families in whatever way he can, just as his great-grandmother taught him.
To see more of Agustin's work up close and in person, get your ticket to Wings and Wheels here.
(Photo credit to Heather & Jameson)